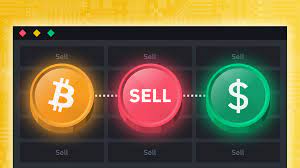 If you're looking for the best app to sell bitcoin for naira, GC Buying is your answer! They are the leading platform when it comes to buying and selling bitcoin in Nigeria. Their app is easy to use and allows you to make transactions quickly and easily. They also offer competitive rates, so you can be sure that you're getting the most bang for your buck!
Full Range At Your Disposal
They offer a full range of services, such as buying and selling Bitcoin, Litecoin, Ethereum and more. Which means you can buy and sell a variety of cryptocurrencies with the app.
Instant Transactions
The GC Buying app makes it easy to make transactions instantly. You can buy and sell Bitcoin in just a few clicks, without having to wait for the payment process to complete.
Secure Platform
GC Buying is committed to providing a secure platform for its users. They use advanced encryption technology and have a dedicated team of security experts who constantly monitor their systems. This ensures that your funds are safe and secure while using the app.
Competitive Rates
When you're buying or selling bitcoin on this platform, you can rest assured that you're getting a good deal. The rates offered by GC Buying are among the most competitive in Nigeria, so you can make sure that you're getting the best bang for your buck.
Excellent Customer Service
GC Buying offers excellent customer service and support. They have a team of professional and helpful staff who are available to answer any questions or concerns you may have about using the app. This makes it easy to get help when you need it, so you can make transactions quickly and with confidence.
In short, if you're looking for an app to sell Bitcoin for naira, GC Buying is your go-to solution! With their competitive rates, secure platform, full range of services and excellent customer service, they are sure to be your first choice when it comes to buying and selling cryptocurrencies in Nigeria.